ARC ARC-DA5834SD1
Frequency Response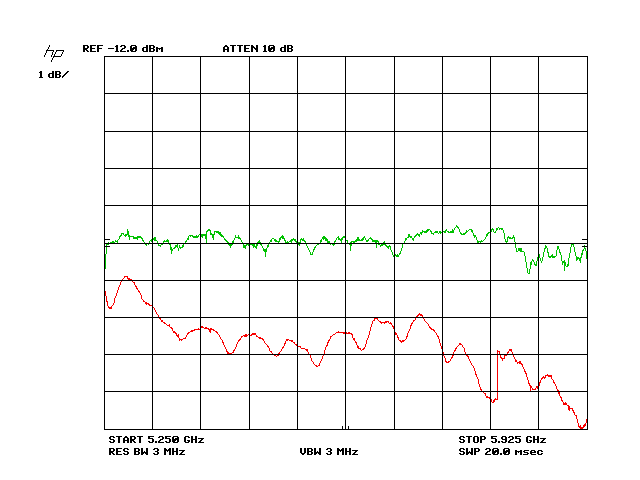 Top trace is the actual FR. Bottom trace is the correction curve applied.
Radiation Pattern
Output of run
Measuring ...
Detected measurement resolution of 0.56338028169 degrees.
Finding peak magnitude and angle ...
Normalizing magnitude by adding 15.7dB ...
-3dB beamwidth is 3.38624998927 degrees.
Centering on beamwidth by rotating readings -180.967498943 degrees ...
-120 degree gain = -43.8106660627dB, +120 degree gain = -47.0596664918dB.
Writing results to pattern.R
Done!