ARC ARC-VS5818SD1
Frequency Response Curve
Indoor: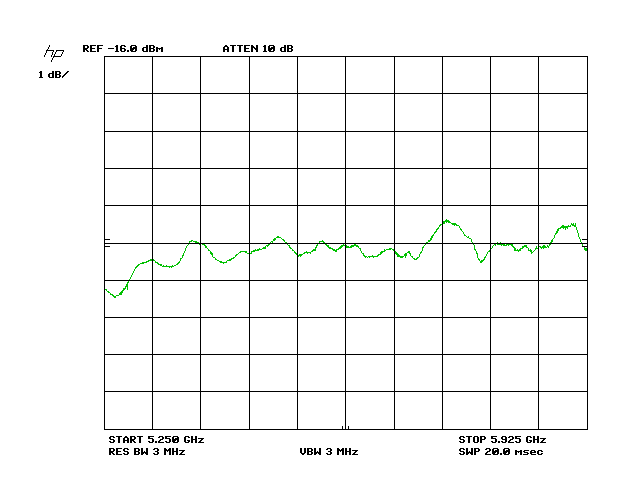 Outdoor: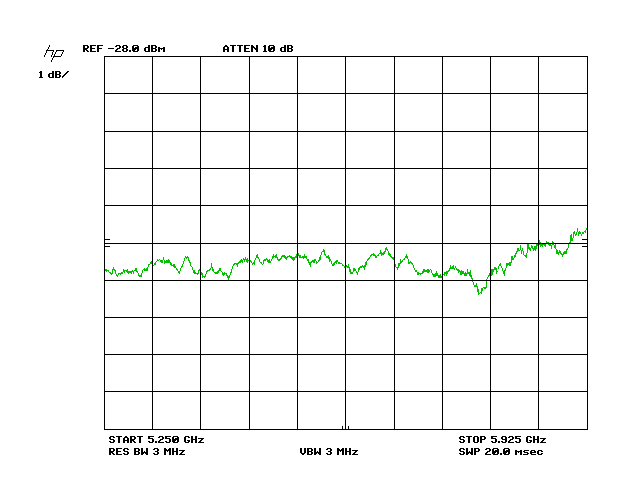 Radiation Pattern
The following plots shows dB gain readings vs. antenna azimuth angle.
Output of run, cover on antenna, beamwidth set for 120 deg
Measuring ...
Detected measurement resolution of 0.574162679426 degrees.
Finding peak magnitude and angle ...
Normalizing magnitude by adding 29.3dB ...
-3dB beamwidth is 54.6581250429 degrees.
Centering on beamwidth by rotating readings -184.27218765 degrees ...
-120 degree gain = -23.3365195328dB, +120 degree gain = -25.7927081041dB.
Writing results to pattern.R
Done!